I grew up in beautiful sunshine coast and Vancouver Island and as very young girl I loved music and how it could move others and myself. I took to it quickly and I began piano lessons at the age of ten and continued the music path, graduating from music school at the University of British Columbia in 2005.
After some time I founded Asheida Music Company where I provided piano, voice lessons as well as voice-over work for various companies and projects. During this time, I trained extensively under several different methodologies and gained the following certifications: Speech Level Singing Int'l, Institute for Vocal Advancement and Vocal Yoga Method with her mentor Heather Lyle.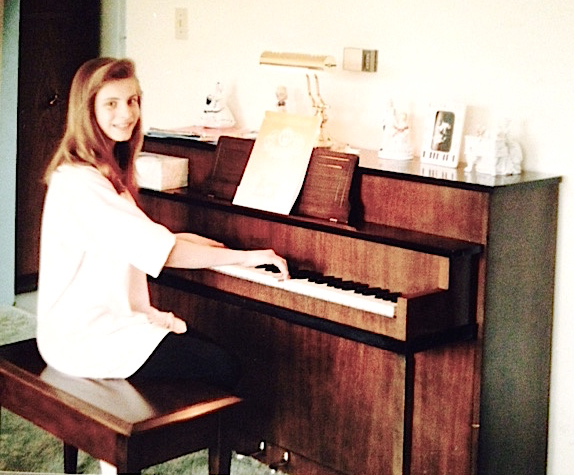 It has helped me develop, a holistic approach to working with the voice. You can find me coaching other artists and professionals as well as working on my own projects, namely my upcoming album!
Music quickly became a calling for me when I started writing songs after learning some piano. I began piano lessons under the Royal Conservatory of Music at the age of 10 years old. In 1998 I got accepted into music school at Capilano University as a voice major.There I gained experience in our college choirs and had several compositions performed including my choral work, "Maria."
I studied under some of the finest in college and university; internationally known opera singer, Heather Thompson for my voice coach as well as film composer and professor, Tom Keenlyside and Mark Armanini. I completed the Bachelor of Arts, Major in Music at University of British Columbia in 2005.
After several years I started my own business in 2010 and began work as a voiceover artist for various clients, including U.S Company Journeys Inward Hypnotherapy.
That year I also began training with Speech Level Singing SLS, and later certified as Level II Vocal Instructor. Afterwards I continued my studying and certification under Institute of Vocal Advancement.
In 2014, I was excited to meet with Heather Lyle and deepen my understanding of the voice with her cutting edge vocal science and holistic application. I've since trained and certified under the Heather Lyle Vocal Method® and continue to. It is with this wider skill base and my own inquiry of the voice, that I have developed a unique and holistic approach to the voice.
To those who apply it, it's an approach that produces results and transforms not only your voice but also you!